Zach King is a modern magician, wowing online audiences with his inventive, playful and mind-boggling stop-motion film-making. Zach has worked with the biggest youth targeted brands in the world, from Crayola and Lego to Disney. Buy Zach King Merch Here!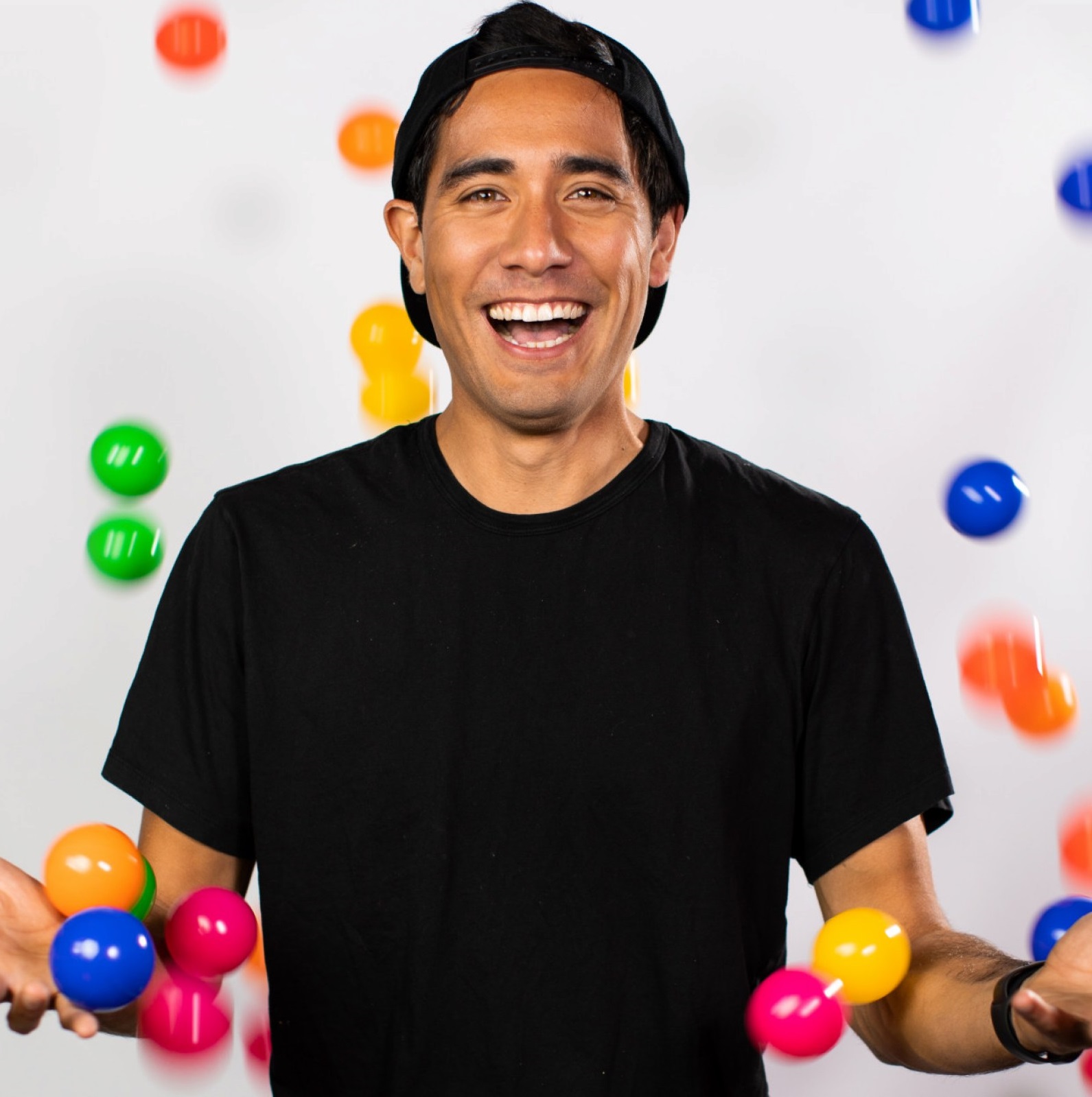 Who isn't familiar with the works of Zach King? Going bonkers on Vine with his creative and "magical" six-second tricks, this social media star has made millions only by clinging to his passion. He owns a YouTube channel called "Zach Cut King," where he posts challenges and video tutorials on filmmaking. His videos have exceptional effects, earning him millions of fans.
His talent has taken him places, winning him awards such as the Hewlett-Packard commercial contest and YouTube's NextUp Creator Contest. He also competed in The Amazing Race with his wife. Zach has over 14 million followers on YouTube. But Instagram has made him a sensation with over 24.6 million followers. He also has Twitter and Facebook accounts with an equally large fan base. In 2013, he was placed in the 25 most promising filmmakers of the generation. His perseverance has landed him great projects working in Hollywood films. For Zach it is his dream come true!
What Makes Zach King So Special
Cool and composed, Zach King is a tireless worker. His hard work and weeks of sleepless nights owning to his projects, reflect in the quality of his videos. He maintains a casual and humble demeanor, and he is very rooted. A loving family man, he loves being around his wife and parents. He is a visionary; as a child he had dreamed of becoming a filmmaker and has strived to reach where he is today. Zach is also equally determined.
When he didn't receive admission into the film school program of Biola University, he got into music and then began attending film making classes. At the end of his final year, he altered his major and passed out of the University with a Cinema and Media Arts degree.
Special Edition
Buy Zach King Merch , hoodie, sweater, long sleeve, kids tee, men's tee, women's tee, and many more! SHOP. Featured Products